Since 2011, our goal has been simple: to empower clients of all athletic abilities to reach their maximum potential. We've created an inviting, personal shopping experience designed to put you on a beautiful bike. Whether you're a weekend warrior or a competitor striving for the podium, we're here to get you rolling on the bike of your dreams and keep that bike rolling for years to come.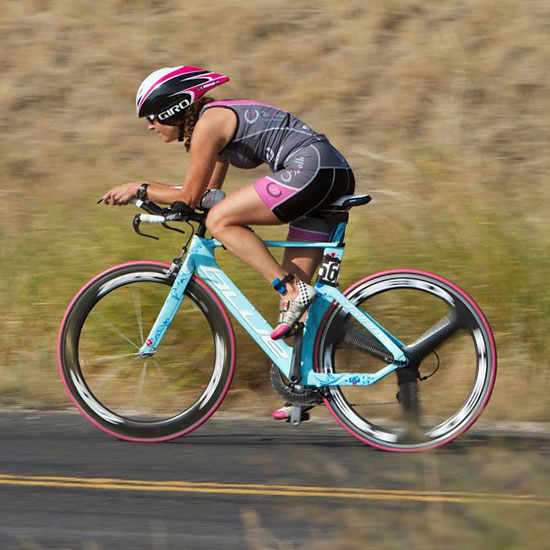 Elizabeth Whitfield Sharpe
Owner
Since a young age, Liz has had a taste for sports: tennis, swimming, ballet. But it wasn't until she tried her first triathlon in 2007 that she fell in love with a sporting lifestyle. Since then she's participated in many multisport and cycling events, including sprint to Ironman distance triathlons, multi-day bike rides, time trials, hill climbs, and full distance aquabikes. She is inspired and motivated by women who overcome obstacles and never give up. In 2010 she had the experience of a lifetime when she was a top fundraiser for Make a Wish Foundation and met Chrissie Wellington.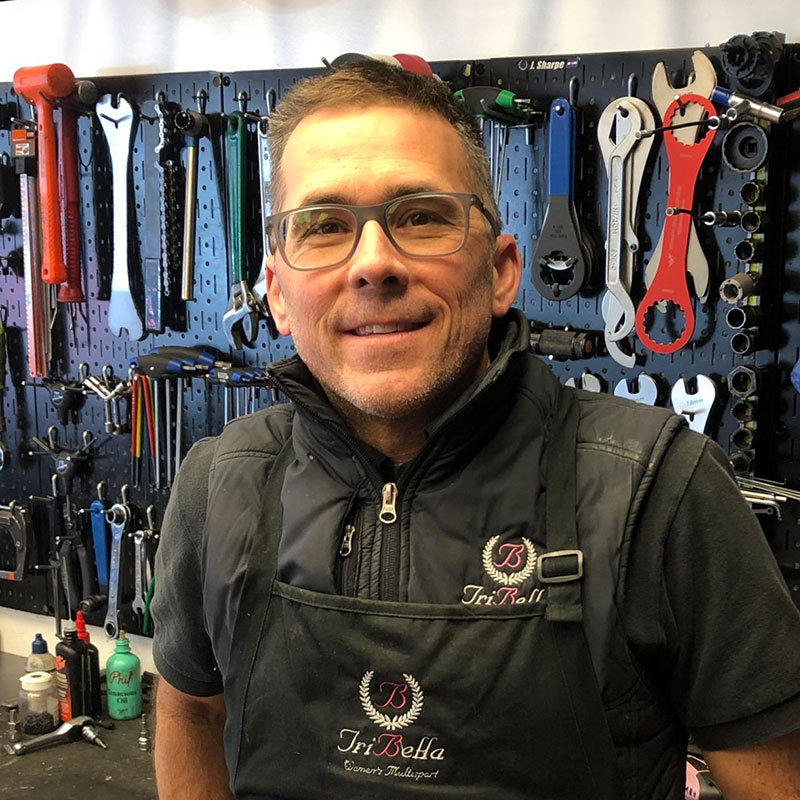 James Sharpe
Owner
James began bicycle racing in 1983, and his love for the sport has taken him all over the world. He has been able to achieve what most only dream of doing—turning his lifelong passion into a career.
James spent ten years with the Trek Bicycle Corporation and worked through the ranks of this renowned American bicycle company. Beginning as a team mechanic, he honed his skills with some of the best riders in the country. For most of his career at Trek he focused on brand development and US brand promotions. His tenure coincided with the development of the Women's Specific Design (WSD) movement in the late 1990s.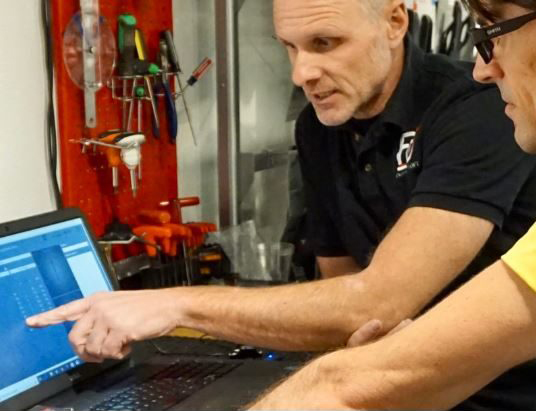 Sean Madsen
Fit Specialist
Sean Madsen is a world-renown cycling biomechanics expert who has worked with over 12,000 athletes of all abilities during a career spanning 20 years. Early in his career, Sean honed his skills at the prestigious Boulder Center for Sports Medicine where he studied under the founder of modern bike fitting, Dr. Andy Pruitt PA EdD. After five years, Sean moved to California to create and grow Specialized's Body Geometry Fit program where he taught thousands of fitters worldwide. He is one of the foremost experts in aerodynamic testing, working with over 200 athletes in the wind tunnel and over 100 more in velodrome validation testing. Sean has worked with some of the best cyclists and triathletes in the world, including Peter Sagan, Vincenzo Nibali, Javier Gomez, and Jan Frodeno.
Making the best of the best a little faster is fun, but creating ways to help the everyday rider become a life-long cyclist and enthusiast is the most rewarding. Most of all, Sean is a passionate cyclist who has dedicated his life to showing others how riding a bike can change your life.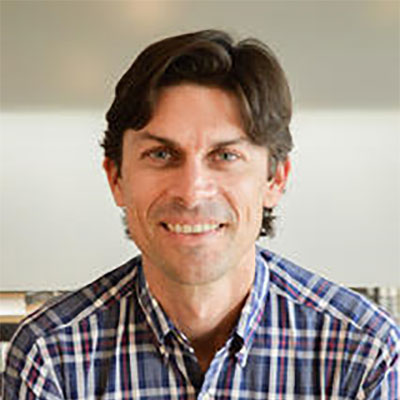 John Phillips
Manager
John has over 20 years experience in the outdoors industry as an elite athlete, fit specialist, coach, and shop manager. From 2001-2012, John competed as a professional cyclist, triathlete, and duathlete. Racing has taken him all over the globe to places such as Denmark, France, and Tobago. Memorable performances include beating George Hincapie in his first pro bike race, and 13th at Powerman Zofingen in Switzerland. Now, John rides mostly for fun, joining morning training rides in Colombia, enduring long gravel and road rides with friends, and aspiring to do L'Eroica in Italy.
He has over 15 years experience as a fitter and is a Certified Master BG FIT Technician by Specialized. He has optimized bikes for many beginner athletes to Hall-of-Famers. As a coach, his athletes' accomplishments range from completing in their first race to winning World Championship events. John's vast knowledge of bike technology combined with his attention to detail makes him a master at selecting the right equipment for his clients. He enjoys learning about the most avant-garde cycling technology just as much as he loves reminiscing about the historical 1956 Giro d'Italia.